Julie came to me at the beginning of February to give her metabolism a kick start and to help reduce cholesterol levels – so we set some specific goals and targets.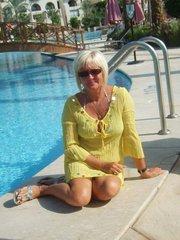 Julie has shown fab commitment and taken on board all the advice and acted on it, proving that with just some small changes to her lifestyle, huge successes can be made. In six weeks she had reduced cholesterol and by 8 weeks had hit the target weight set on the consultation.
How?
Simply by small dietary changes, a walking program and working with the stability ball and kettlebells during training sessions and with my travel program.
Well done Julie – it has been a pleasure working with you to hit the target and I look forward to us hitting many more. x
Julie will receive a £10.00 gift voucher