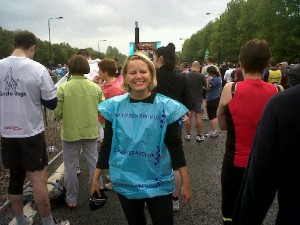 Congratulations to Vanessa, who has worked amazingly hard on her fitness.
Vanessa has enjoyed fitness activities for a number of years and with a strength training and cardio program achieved great results. Vanessa particularly enjoys running and in recent years has participated in many 10k runs and completed half marathons such as Stafford,Birmingham,Stratford to name a few.
This year Vanessa completed her first Full Marathon in Edinburgh, not without overcoming a back injury during the pre race training period which would have put an end to many runners chances of competing.
More recently Vanessa for the second time completed The Great North run and she has continued to improve in her running by achieving a PB beating her previous race time by 1 min!
GO Vanessa Go well done your hard work has and will continue to pay off. x