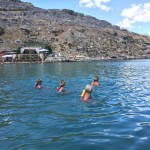 Hi Guys,
It has been an eventful year up to now! We are into our second year of the Bespoke fitness holidays and it now seems SoSpa is 'So right'!
With many holidays and events occurring in 2011 it has been great fun to share with my clients wonderful fitness training in the most beautiful places.
People are now understanding my concept of fun fitness and realise that the breaks I offer are definitely not for those who wish to be yelled at & starved for a week! So please if you want a lettuce leaf,be beaten with a stick, yelled at and called a few obscenities do NOT call SoSpa!
Clients can and often do continue to have a drink of wine, dance at nightclubs (if they wish) and stay up late. Knowing that I and my team are going to get you moving the next day as there is a trade off (of course) you must work off any extra calories and you must eat only the healthiest'tastiest unprocessed foods.
SoSpa private holidays are bespoke and we work in the most amazing places tailor making the break to you.
From Uk Stately homes to various beaches and my favourite Greek location of Lindos it just takes fitness on to another plane. Once a client has performed a series of exercises in a fun place and fab setting then each time you workout on home ground an association of the location training gives you with a fab feeling flooded with good memories.
SoSpa Corporate Has been working well offering some  fab fitness bootcamps all over the country and we have been able to offer our therapies too from our SoSpa therapists Clare and Lynny.
We have many Greek bookings for Lindos already next year and enquiries daily. I will shortly be releasing some dates for group bookings for 2012 taking 6 – 16 people. Please call or mail me with any enquiries for either SoSpa holidays or Corporate Fitness. on 07818 492578 gail@sospagreece.com
Below are just a few pics of the awesome locations in 2011