Recipe for Spelt Bread – Superfoods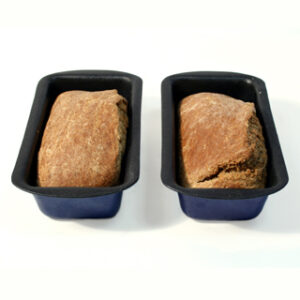 Spelt Bread digests faster and easier than wheat and is along with Rye bread becoming the superfood of breads.
Here is an easy quick recipe. Delicious with one of my home made soup recipes.
500g Spelt Flour
10g Fast acting dried yeast
1/2 Teaspoon salt
50g Sunflower seeds
50g Sesame Seeds
50g Linseed
500ml Warm water
Method
Heat the oven to 200 Degrees c/400 degrees F/gas Mark 6
Mix all the ingredients in a large bowl,adding the water last.Mix well(but don't knead like traditional bread) until it has a dough like consistency.
Put it into a greased loaf tin
Bake in the oven for an hour
Remove the loaf from the tin and place back into the oven without the tin for a further 10 mins.
Ready!