SoSpa Fitness and Fun Holidays
SoSpa, Fitness breaks to re-energise you mentally and physically restore balance to your lives.
SoSpa all-inclusive health and fitness holidays.
Perfect location training for yoga, cycling, power walking, hiking and many more outdoor activities.
Nutrition advice and delicious healthy cuisine.
Invigorating and or relaxing massages
SoSpa keep the amount of guests on each holiday to small groups, ensuring all clients the very best personal service with exercise programmes to suit individual personalities and abilities.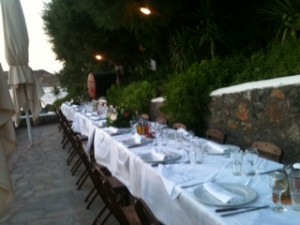 Stunning locations. Accommodation chosen for great service and attention to detail.
A combination that will connect you with nature and your six senses, leaving you feeling elated and energised.
Our team commitment and promise to you will be to ensure with SoSpa you will not only enjoy a fun reviving and outstanding holiday but also feel the benefits long after you return home and maybe even for eternity.Gail Founded The SoSpa company in 2008
Personal Trainer-Yoga Practitioner-Therapist
Formerly working in the Events industry for 8 years and also a trained and qualified travel agent, Gail thought the natural progression in her fitness career would be to arrange fitness events. "After attending many fitness industry educational events over the years and having such a fantastic time coming back on such a high from the motivation and fun I thought I needed to share this feeling with my clients and everybody and the best place to do this would be in the sun!"
Choosing her destination and formerly her permanent home of Rhodes to begin holding these fitness breaks Gail designs the programs for SoSpa clients to suit participants needs and now works with her team to present the classes, education, nutrition and therapies.
From Yoga, Power walking, Zumba, Bollywood Fitness to Bootcamp bodyweight.
The company now also works in Uk destinations and Denia in Spain. Or if you have a passion for a place then our team can come to you.