September 2010 – Maxine Craddock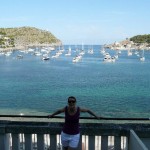 I have selected Maxine for My client of the month as Maxine has embraced a healthy lifestyle over the many years we have trained together.
Maxine has passed on her knowledge and enthusiasm of well being to her family and is a great role model showing that an open mind and a flexible approach to a fitness program achieves continuous results.
There is nothing Maxine won't have a go at and always conquers challenges.
Well done Maxine and Thank you for being a great client in many ways.
Maxine will receive a reward of a £20.00 spa voucher