Testimonials
"Brilliant PT teacher, I know first hand. Book Gail to get you lean taught and terrific."
Julie Dawson Fradley Dec 2012
"Gail is an amazing Personal Trainer, wouldnt change her for the world. I can honestly say….for the first time in 36years i am now happy with my body." She She Shalimpha. London Dec 2012
"For the first time ever I've achieved the fitness I've longed for and that's all down to Gail's expertise. I've tried and failed many times before, but her approach, knowledge and enthusiasm has made me fit, healthy and strong and made me so much happier." Emily Shaw – Lichfield Dec 2012
"Gail is a strong motivator and a living example of what she "preaches", hey wouldnt you want what shes got? And the best news, she is so willing to share all of her knowledge and to help get you to your goal. I miss being able to train with her." Des Cowie – Dec 2012
"Gail has literally turned my health and life around. I was fat and unfit , now I,m slim and more importantly fit and healthy. She is always focussed and sensitive to your training needs, with a great sense of humour and a professional and balanced approach. I cannot praise her enough." Gill Rice – Lichfield Dec 2012
"I have been training with Gail for over 3 years now. I started with simple personal training then moved on to yoga and then power walking and then running, the list goes on and on and then came along lean and clean. I have become a much more contented individual as a consequence. Who'd have thought that I would need physical exercise to make a positive difference to my life. Not me at first but I definitely do! Thank you Gail, you are very motivating and all of your training has been tailored to suit me. Becky Farnworth" Lichfield Dec 2012
"Gails my ROCK!!!!! Why? Here's why? Since my youngest son was born 27 yrs ago I have really struggled with my weight & exercise! Tried WW, slim fast, Cambridge diet! They all worked for a while, but fat always came creeping back! They was never a lifetime change! But then I found Gail

I joined her on line so lean & clean plan & has taught me how to eat & live a healthy life style along with her on line exercise videos! I have gone from 13st 7lbs to 9st 11lbs a total fat loss of 3st 10lbs

along with lots of inches as well! I could never of done this without Gail & the rest of the girls support on the plan

I have made a lot of lovely friends & we also meet up @ Gails studio for yoga! Believe me we are not a serious bunch we have a lot of fun & laughs along the way

last Christmas I would never have believed that this Christmas 2012 I would be between a size 10/12 as opposed to a very very tight size 16! I am @ target weight now & cholestal back to normal=no more simvastatin

Gail has been my major force in my fat & inch loss success=happy happy happy!!!!! Thank you so much Gail

The abbey rules!!!!!!! Xxxxxxxxxxxx" Norreena Ho Lichfield -Dec 2012
"Anyone who is serious about a lifestyle change, losing weight and keeping that weight off should take a look at Gail Abbey's "So Lean & Clean" plan. Amazing, amazing, amazing! The support, encouragement and laughter are just added bonuses. Thank you Gail & everyone on the SLAC plan." Kathryn Ainsworth- Cheddle Dec 2012
"If I had to remember 2012 for one thing it would be the year Gail Abbey entered my life! She has revolutionised the way I now approach personal training and fitness. Gail has introduced me to a diet and exercise program tailored to suit my needs and the results are astounding!. Her methods are good for the body, mind, soul and spirit and I can't wait to work with Gail in 2013. If you are ready to make the change look no further! "-Sarah Gwilliam Solihull Dec 2012
"Gail has been a huge inspiration to me over the last year and a half. Initially I wanted to loose about half a stone and enjoy exercise again. I was so bored spending an hour at the gym 3x a week & also had a knee injury so couldn't continue marathon running which I loved. Gail's PT sessions are a challenge but huge fun and the results are amazing. I have never had shape before – now I have shape and can even wear sleeveless tops!!! And whonwould ever have thought i could lift heavy weights!!! Just love it! Then came SLAC – this plan Gail has devised is just magic. With Gail's support the results are amazing – weight loss, inch loss and a fabulous feeling of wellbeing too! I just wish I had found Gail sooner." Jo McLardy Abbotts Bromley . Dec 2012
"I starting training with Gail with my 40th approaching fast. 18 months on, I only wish I had started seeing her years ago. Every session is hard but fun and I've never done the same session twice so it's always challenging and motivating. I also did her SLAC programme in October and was amazed at the results. She is an inspiration and everyone should have a 'Gail Abbey' in their life!" Lisa Wakelin Burntwood Dec 2012
"Ok..so I am now 42 and I have always played serious sport. At 36 I had a serious injury which ended my Badminton county days. After a couple of years struggling to get myself back to fitness, the injuries simply kept breaking down. I met Gail and what a blessing…. She did a full analysis of me and worked with me for a good period of time and she not only got me back to full fitness but made me leaner and fitter than i'd been in my 20′s. I cannot recommend or thank her enough. Not only has she changed my entire outlook to health and fitness, she has enabled me to control my diet so that the yo yo effect stops and I am at a happy constant weight. She has changed my life and …..guess what… i came out of retirement and my playing days are back ( in the vets i hasten to add!! LOL). In short, don't delay get on board with Gail…it's a choice you will never regret, it will change your life and open you up to an entire new and wonderful way of living.. Thank you Gail…." Kelly Sharman Sutton Coldfield Dec 2012


"Fantastic personal trainer. Great results. Well done Gail !!"
Top qualities: Great Results, Expert, Creative
Savvas Savvaidis May 16 2010 Rhodes Greece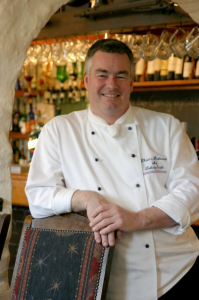 "Gail has been a joy to work with over the years. Her knowledge of the her subject puts her leagues above other PT's. Every time I have been there has been a new challenge and a new level to reach. Gail is very aware of personal levels of enrgy and works within the bounds. She is the most positive of people and transmits her enthusiasm with a passion. Every time I have come away feeling exhilerated and ready for the next step" March 11, 2011
Top qualities: Great Results, Expert, Good Value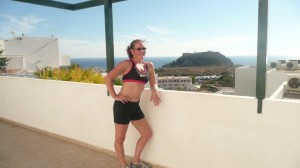 I suffered with eating disorders and contacted Gail for help four years ago.
Gail has educated me to have a healthy and attitude to food and exercise and helped me to achieve and maintain a toned body and strong mind.
Julie Hines  Burton. May 2011
---
Nicky Locke – Draycott – February 2010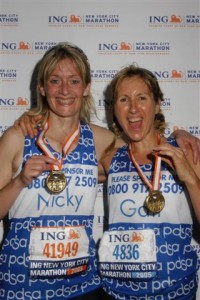 I have trained with Gail for 5 years.
I suffer with Fybromyalgia and with Gail's exercise and nutritional advice I have achieved challenges such as the New York Marathon and managed my condition tremendously well.
---
Dee Chamberlain – Sutton Coldfield – February 2010
I have trained with Gail for the last 7 years, I have achieved amazing fitness levels and a tight and toned body with her workouts.
Gail keeps me on track with her motivation and advice.
---
Terry Cook – Lichfield – March 2010
I went to see Gail with a long-term shoulder injury that had occurred during a supervised training session. Other trainers had refused to work with me but Gail talked it through and agreed to take the problem on. Four months on I am no longer in fear of my shoulder and have the added bonus of far greater strength and stamina. The work has been most enjoyable, gradual and very carefully supervised with Gail changing exercises and routines at the slightest sign of pressure.
The results show the expertise and knowledge Gail has.
I would gladly recommend Gail to anyone seeking rehabilitation, specific training or just general overall fitness.
---
Bev Yates – Esporta Lichfield – April 2010
Life before Gail was OK – coming to the gym, maintaining weight but not losing much, doing a few classes but no real direction. Having worked with Gail for a few months now I have changed so much. I love the gym, have focus, determination and I have loads of fun! I've lost a stone although everyone thinks I've lost loads more and I've gone down 2 dress sizes. Working with Gail is fab – my programme gets changed, we do loads of different work-outs and she challenges me in every session. I know she'll help me reach my goals – next one is a 10km run in July.
---
Shaun Yates – Esporta Lichfield – April 2010
I used to go to the gym and just do cardio. I could run but didn't feel that I was going anywhere – not changing shape or losing weight. I've been working with Gail since January and have been losing 1kg a week. I ran 10km last week for the first time and really look forward to the different torture/training (delete as applicable) sessions that Gail puts me through each week and reaching my next goal.
---
Gill Rice – Lichfield – April 2010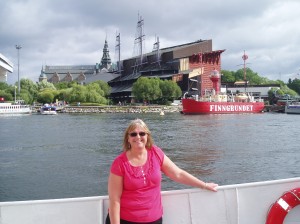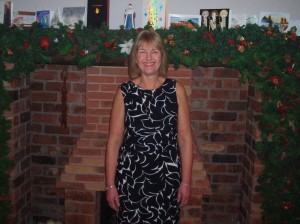 Having been working with Gail for a little while I have now lost 36lbs and can honestly say that I have never been bored and its even been fun! The programmes are varied and challenging but always personalised and achievable. completing the food diary keeps me on task and has helped me to understand that there are no banned foods. Gail has a positive approach and is realistic about what is possible, her enthusiasm and skill have definately caused me to change my approach to health and fitness. Its Brill.
---