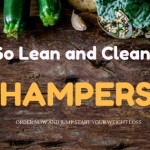 Welcome to our exciting So Lean & Clean plan.
Its not a diet , its a lifestyle……
Wether your goal is weight/fat loss or maintenance So Lean And Clean is for you.
This has been three years in the creating as it was essential for SLAC foods to have all the taste and nutrients to keep clients nourished and interested to fulfil their goals.
Meals are completely clean, no additives, preservatives, flavour enhancers etc. Just ready for you to reheat & eat.
Lose weight or simply clean up your diet and increase your energy levels
with our balanced meal plans.
Order NOW!
See Our NEW SPRING menus below:
ALL PRICES  INCLUDE WEEKLY DELIVERY
Below are a few pictures and comments from our clients.
Full online support facebook forum.
"Brilliant endeavour. Gorgeous So Lean and Clean food today. Porridge, snack almonds, 5 bean Mexican soup, then pulled beef sweet potato mash, peas and onion gravy- flipping gorgeous. Also done a work out in hotel room and about to have my treat Naked bar.
First class Gail Abbey thank you 
"
"Third day of our #soleanandclean healthy eating plan
Fruit Granola, soya milk, with a glass of filtered water and ice.
I've never felt so full and energised whilst dieting before.
How are you all getting on?
Su 
"
'Well weighed myself today after 2 days and lost 5 pound! So happy So lean and clean plan is definitely worth it and exercising everyday!! Bring on day 3 x'