Gail Abbey Fitness
Welcome To Gail Abbey Fitness!
I have been working at my studio Gail Abbey Fitness passionately  for more than 20 years!
Being a personal trainer is super rewarding above all being able to help people with a variety of health issues.
Over the years of personal training we at Gail Abbey Fitness have worked with clients to achieve weight and fat loss goals, injury rehabilitation, pre and post natal pregnancy. Better body tone or flexibility. Post illness rehabilitation.
Using methods of training such as yoga, pilates, stability balls, free weights and the amazing unique Gravity total gym training program all help you the client achieve your desired results.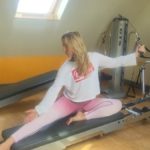 SoSpa Fitness Holidays and Corporate Events
We are also so fortunate for the reasons that we get to travel occasionally
organising fitness events and hosting fitness breaks
through my company  SoSpa Fitness and Fun Holidays and SoSpa Corporate Fitness.
This enables myself and my team to keep clients motivated all year round.
So Lean And Clean Online
In 2012 I developed the So Lean And Clean online program transforming
thousands of clients body shapes by weight (or fat) loss reduction and motivational support, advice
& video workouts.
However my clients wanted more!
"Can you actually provide us with the food" they asked!
So Lean And Clean Hampers
Which for some may have been a huge ask but crazily the catering industry
had been a huge part of my family life as I had previously co-owned a hotel, Greek restaurant
and an outside events company!
So Lean and Clean Hampers was created in 2016
enabling my team to create clean eating hampers delivered direct to you.
You could take from all this that 'where there is will, there is a way,'
I don't ever give up on YOUR goals.
Work with me and we will achieve.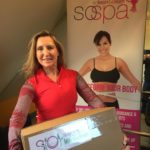 The SoSpa philosophy to health and fitness is;
Keep the exercise programs simple & varied for fun and the best results.
Fuel your body with the best food you can as nutrition is of paramount importance.
Give us a call, we want to help YOU.
Gail x
Lichfield Personal Training